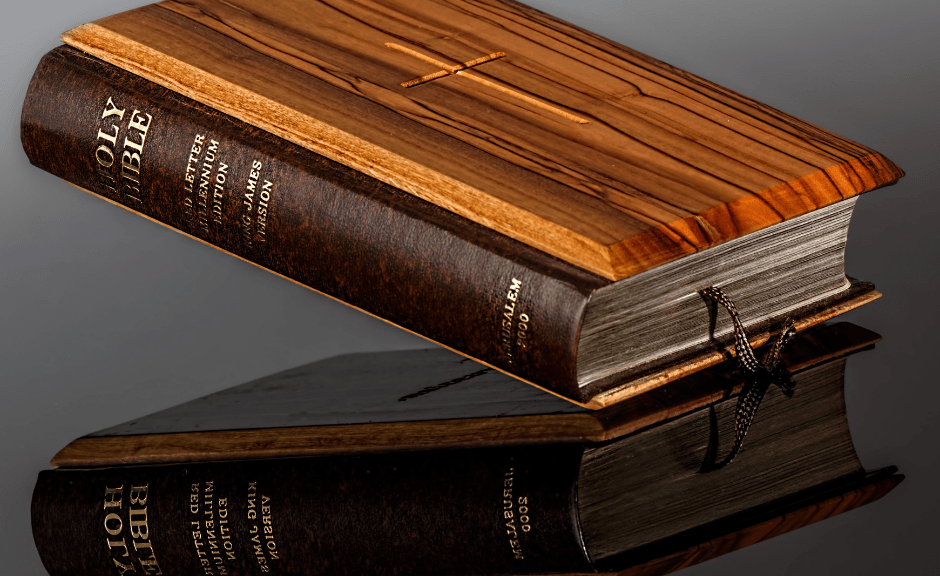 Uncovering White Evangelical-Centrism: Feeling Betrayed Part 2
Uncovering White Evangelical-Centrism: Feeling Betrayed Part 2
In the last article I posted here, I talked about the way the 2016 US election left me feeling betrayed by many of those in my moderate Christian denomination in the Midwest. Getting a divorce at the same time as that election (which I talked about in one of the first articles I posted in this space) just made the event more apocalyptic for me—in the sense where experiencing both events at once made clear a whole bunch of religio-political ethnocentrisms, involving power dynamics, I had not seen before in White Evangelicalism. The rest of this article's about the nature of a few of those ethnocentrisms and how the situation has led me to advocate for a louder voice for those "outside the pale" of the current realms of White Evangelicalism.
(This is another long article–thanks for your patience as I unpack the nuance that comes with this territory!)
Defining Co-Cultures and Intercultural Communication
First, let me say I'm talking from the perspective of intercultural communication scholarship, which defines a co-culture as a group within the broader group. Intercultural communication is defined most often as any time you're engaging with someone who's perceived to lie outside of a culture or co-culture.
According to this area of study, all of us are what's called intersectionally part of a bunch of different co-cultural groups. This is important, especially when we're talking about the intersections of the religio-political landscape. So we weren't just born with one co-cultural identity, but many.
Who's In and Who's Out
Often, though, certain parts of these identities are told, in a thousand subtle ways, that their belonging is better or worse, either as individuals or small groups within the group, or that the group itself is better than or worse than those outside the group.
These thousands of ways in which we get socialized into believing in these kinds of subtle hierarchies give us particular kinds of ethnocentrism–in other words, ways in which some co-cultural identities are seen to be better than others.
As a pastor's kid who grew up in the more conservative sides of a moderate denomination, I'm blessed and cursed with being more aware than most of how religious ethnocentrisms work and intersect with political ethnocentrisms.
Ethnocentrisms and Power Dynamics
The worst kinds of cultural and co-cultural ethnocentrisms presume that competition, voice, and power are only allowed to those in power positions—and they are to be seen as "transgressions" in those of other, lower status positions.
In fact, the more outsiders are seen as those who are jockeying for power, or seen as people to be fought at all costs–what I've been talking about on this site as "devil terms"–the more insider status is seen as being associated with virtue, and outsider status is associated with transgression.
How I Found Myself Understanding Better
This is all to say that both getting divorced and claiming a more progressive position in the religio-political world during and after the election has showed me how many casual yet incredibly unhealthy religio-poltical ethnocentrisms there are in White Evangelicalism, especially these days.
These ethnocentrisms had in many cases been there for years. But it wasn't until I found myself uncomfortably on the outside of what I would have previously found "acceptable positions," and hearing the stories of others in the same boat, that I really began to fully see them.
And over the last few years I've grown to realize how much the power structures I'd been socialized into made it take so long.
Discovering the Dark Side of "Family Values"
The divorce itself honestly didn't require me being outwardly rejected by my white Evangelical peops. But it made me realize how, as I described previously, I discovered I had been casually internalizing a kind of White Evangelical ethnocentrism toward divorced people—and others in "unconventional" relationships—for years.
As I said, the people I knew and who knew about my specific situation—even those who never usually advocated divorce—were extremely understanding in my case. They were and continue to be supportive of me. It didn't take outside people "shaming" me for getting divorced at the time of the divorce for me to feel shamed and "outside the pale" for it.
On the contrary, it was the combination of the casual comments I'd heard and internalized over the years, including my participation in them, that made me feel like entering the land of the co-culture of divorced person automatically made me feel like I'd taken on a big banner that seemed to bear the words "less than" on it.
The Rural (Conservative)-Urban (Liberal) Split
This wasn't the first White Evangelical ethnocentrism I'd discovered, mind you. But it, especially happening at the same time as the 2016 US election, opened my eyes to others.
Let me explain. As I said, I grew up as a pastor's kid, moving around a lot from place to place where our denomination had a presence every few years.
In my denomination, much as there has been more broadly in the US, there was a strong split between the parts of the denomination that were in small towns and more rural areas, which saw themselves as more politically and religiously conservative, and those in the more urban areas, who skewed more religiously and politically liberal.
On the Conservative Side
We mostly lived in the more conservative rural areas, where the people tended to complain about those "more progressive" sides of the denomination, which clustered mostly in small cities. It also meant that my pretty educated family often tended to take on a more folksy down-home persona to get along.
One of these towns I lived in in some of my early years had a lot of good things about it. But it also had a lot of what I know now are White Evangelical ethnocentrisms, based largely in fear of, or feeling threatened by, others who were different. I can now see that these fears often came out in a sort of shame that came out as an odd kind of humble snobbishness.
Fear + Shame=Ethnocentrism
As I described in another recent article, too often these concerns set up boundaries for who we felt we were "better than," and controlled whose voices we felt comfortable listening to, as well as who could feel fully included in our midst.
And unfortunately, it often also created "devil term" thinking as applied to those who weren't seen to be as "churchy," "faithful," or "biblical" as we were.
"Those 'Unchurched' People"
By the time I was 4 or 5, I remember being aware that there was a hierarchy of who was safe to be around, and beyond the pale (a term which originally meant outside the protection of the village or castle!), were those "secular folks" who did not go to church. At that tender age, that type of person was beyond my socialized understanding.
Looking back, I can see how we "good church people" felt abandoned by those who didn't come to church. And I totally can understand how easy it was to feel like these people might be unsafe in some way.
I see now how we often buffered ourselves from understanding the pain and also simply the differing beliefs of those who felt uncomfortable in the church through this kind of understanding. It was easier to reject others than to feel rejected by them.
"Those 'Non-Bible-Believing' Liberal Churches"
I also remember thinking that those churches that were more progressive or liberal than us—in the words of my upbringing, less "Bible-believing"—were seen as pretty sketchy and dangerous.
My Family's Insider-Outsider Position
As a pastoral family new to town, we were often seen as our own brand of outsiders. In retrospect this position gave me space down the road to empathize with other outsiders.
My dad sometimes challenged some of the more obvious ethnocentrisms we encountered. That wasn't always well-received.
But I'm now aware that my family shared some of the other ethnocentrisms. And as I've said, for a long time, so did I. As I said, I'm still uncovering them in myself.
As with the divorce ethnocentrism, some of them are still hurting me now that I've jumped "beyond the pale" according to some of the measures I grew up with.
I can still see my peops dealing with the cognitive dissonance of seeing me part of some of those groups we've seen as unsafe. I'm still working on dealing with that shift myself.
Sex, Marriage, and Gender as "Biblical" Battlegrounds
As I've noticed over time, even though we were a church that preached a lot about grace and faith and unconditional love and all sins being the same, it was often the fights over gender—e.g., women as clergy—and sex and sexual orientation that became the biggest battlegrounds as regarded whether a church or individual was seen as "Bible-believing" or not.
For a long time I agreed with these positions, even as I grew more progressive and ecumenical and met a lot of other kinds of people with different beliefs.
As I said, it was the divorce combined with the election that really showed me how unhealthy so many of these ethnocentrisms were, and to take the leap to seemingly jump the fence. But it also showed me how many of the identities I had developed had already put me on that side whether I liked it or not.
Joining the Other Side
See, as someone who had finally moved over into a more progressive denomination the same day as my divorce came through (and a month after the 2016 election), I began to see how some of the heightened religio-political divides that came with the election showed that I was already on the side that didn't quite fit in with the more religio-politically conservative sides of my denomination.
Yes, as a newly divorced person. But also politically, theologically, and even as someone with a PhD in Communication teaching at a "secular" university.
Developing Ears to Hear
With a new awareness of my position "outside the pale," in the last few years I have sought out and listened with new ears to the stories of those who have felt ostracized by churches for all sorts of reasons.
I know it's uncomfortable for many I grew up with that I've jumped the fence, that I "consort" in this territory beyond the pale. I know they worry about me. I know this not only because they tell me, but also because I would have once worried about me.
Hanging Out with Jesus?
But I feel it's necessary to stay out here on the fringes of what I once thought was safe territory. In fact, as I think about the fact that Jesus usually hung out with those on the fringes—those "outside the pale"—it's the only place it now feels paradoxically safe to be.
Trying to Sidestep the Old Hierarchies Where I Can
I know that those who are still in closer to the center of where I used to be likely think that I'm setting myself up as "better than" those I used to hang out with. I don't think in those terms, though.
I'm sure some of the old hierarchies are still in me, but I'm trying not to think in those terms. I do know I'm still figuring it out.
When I DO Compete
What I know is this: The things I find it necessary to compete over—to stand up for—those are the areas where I'm not just standing up for myself, but am seeking better treatment for many others who are being hurt by the religio-political ethnocentrisms I'm starting to identify. I'm also standing up against the religio-political beliefs and policies that hurt these same groups.
I know I'm not some sort of perfect person as I do this, and goodness knows I'm not here to save anyone from anything. These people I hang out with now, out here in the area I previously would have thought of as wilderness, are those whose stories I would have once dismissed, when I was closer to the center of the denomination of my youth as well as White Evangelicalism as a whole.
Seeing the Unhealthy Parts More Clearly
I can see now how conservative Christianity's voices have increasingly conflated itself with conservative political messages. Those conservative political messages seem to be gaining co-cultural power lately, and in the process drawing conservative Christianity further away from the themes I find in the Bible.
I find myself increasingly disturbed by those messages. I find it increasingly necessary to draw attention to the fault lines I'm discovering–fault lines that I can now see made us vulnerable to what I see now as really unchristian messaging.
Why I Feel the Need to Speak Up–Join Me!
This is a big reason why I started this project. This is why I speak up. This is why I feel compelled to help others who don't find themselves okay with the unhealthy religio-political patterns that we all are seeing in such high relief these days.
I can tell you this: It's not because it's such an easy elevated position I find myself in these days. None of this is comfortable or easy. Nor is any of it done out of personal animus. I speak up because I believe I must do so to create a healthier world for all of us.
I know I'm not alone, and am thankful for all of your support. If you're not currently speaking up, please join us!
Go team #AssertiveSpirituality! Let's keep working to speak up against the toxic religio-political ethnocentrisms, whether we find them in ourselves or others. Let's keep working to make a healthier world for us all.
____
Looking for more guidance on speaking up and dealing with the conflict that often accompanies that? Sign up for our email newsletter and you'll get a free "Assertive Spirituality Guide to Online Trolls" PDF in the final welcome email once you've confirmed your subscription. Just sign up when you comment on this article or put your email in the top bar of this site and hit submit, then hit confirm in the resulting email. You can unsubscribe at any time, but I hope you'll stick around.
Please follow and like us: